Hydro-Guard, LLC is a roofing installation and maintenance company serving clients all across New Mexico, but committed to providing quality and service at the local level.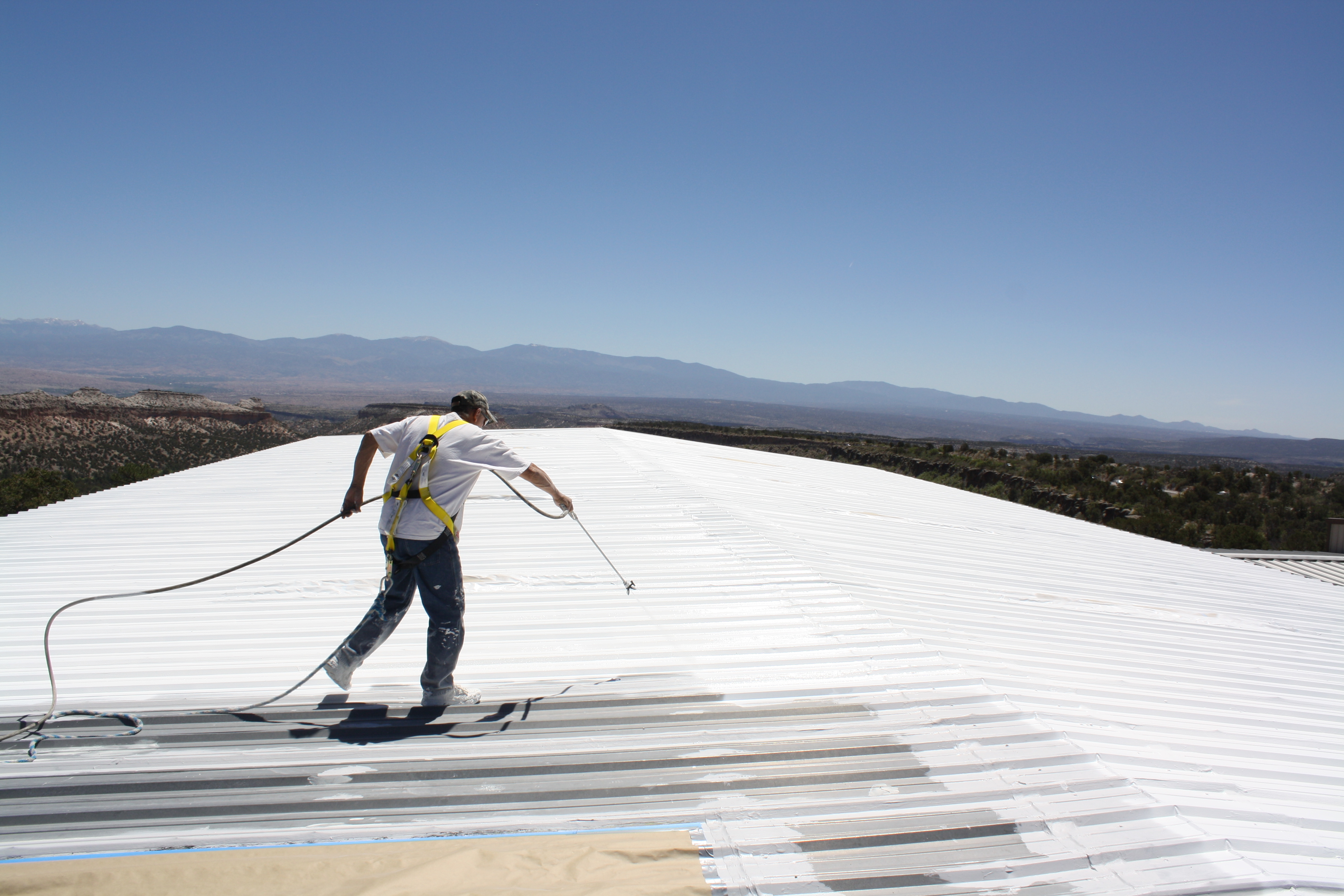 We use quality roof coating systems manufactured by American WeatherStar, Inland Coatings, Astec Coatings, and Gaco Western Silicone.  Our Coatings are elastomeric "rubber-like" protective membranes for all commercial and industrial roof surfaces.  These durable coatings help prevent leakage, preserve the existing roof substrate and can prevent premature degradation.
All Hydro-Guard coatings provide a water protective barrier on either roof or wall applications and on most substrates we can offer a Labor and Material Warranty.  Just ask for details on this program and we will have a representative survey your roof at no cost to determine which of our services can best meet your needs.
We specialize in roof restoration with 10 year renewable warranty and installation of seamless roofing systems. Contact us today for a free consultation.

To schedule a FREE evaluation of your roof, contact Hydro-Guard at 505-316-0210
or email hydroguardllc@yahoo.com.